"Love is a four legged word...."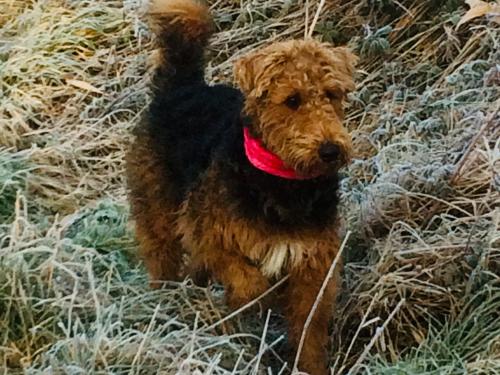 Arden house is home to Iain, Lucie, and Lola, our Airedale terrier who joined the family at the end of 2017.

We are hoping to move towards being able to welcome guests' pets at some future point, but for now we regret that we are unable to accommodate your pets. We hope you'll enjoy meeting Lola while you're here though.

For those who aren't so keen on animals, or have allergies, please be assured that Lola is not allowed in the guest bedrooms, or in the dining room during breakfast service. Lola is a non-shedding, hypo-allergenic breed and should therefore present no problem for guests with pet allergies, but we'd wish you to be aware of her presence before you make your booking.
Meet our furry family member, Lola: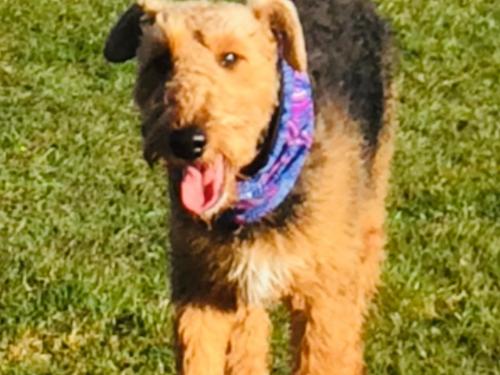 Lola was born in October 2017. She's growing quickly so we'll update her photo as often as possible!

Hobbies & interests: playing with her toys, paddling in the sea, and walking with her favourite 4-legged friends!